3D Jaw Bone Printing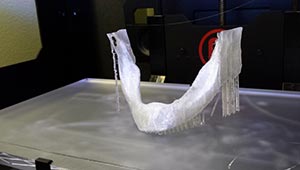 We at Dr. Yu and Associates have always utilized technology to enhance surgical outcomes and to improve recovery. For instance in 2007, we were the first periodontists in Central Texas to adopt in-office Cone-Beam CT technology which facilitates immediate feedback for the patient and on-the-spot treatment planning.

We're now taking it a step further: we use CT technology to 3D print exact duplicates of patient's jaw bones. With our unprecedented ability to carefully and accurately plan each case, implant therapy is more predictable and safer than ever.